World-class Ecommerce Agency &
Shopify Plus Partner

We combine design and technology to create digital experiences that achieve results
cluster | E-Commerce Agency, is a company specialized in development, design and optimization services for the entire transactional environment of companies, we manage numerous online stores in Peru, Ecuador and Central America, we are the first agency in Peru and number 14 in Latam in get certified as a Shopify +Plus Agency.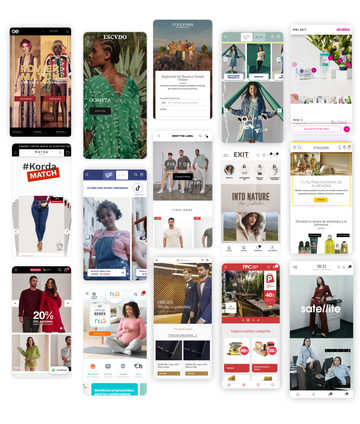 What does Cluster do?
At Cluster, we specialize in meeting multiple needs related to ecommerce. We provide design and development services for online stores, integrations and middleware, as well as budget management and optimization for performance digital advertising.
UX continuous improvement service.
Data insights & analytics
Creation of strategies to obtain traffic.
Management and optimization of digital advertising focused on conversion
Business intelligence and automations
Technological development, integration of internal management systems and logistics operators.